Wyclef Jean performs with Oregon Symphony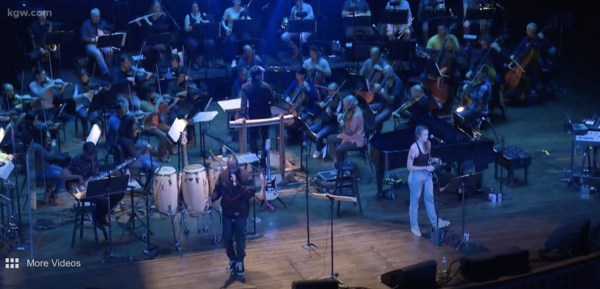 The Oregon Symphony got a healthy dose of hip-hop Sunday night with a special performance from Grammy-winning artist Wyclef Jean.
The rapper, musician and producer is perhaps best known for his time with the Fugees.
Throughout his career, he's blended hip-hop with a variety of musical styles. He did that again Sunday evening, weaving hits like "Killing Me Softly" and "Gone Till November" with a full orchestra.
Read more: kgw.com