Wyclef Jean Looks to Youth For Talent and Inspiration (Q&A)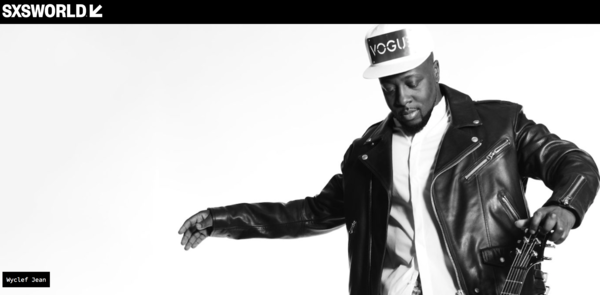 In the 22 years following the release of the Fugees' chart-topping, groundbreaking album The Score, Wyclef Jean has certainly kept himself busy. As a solo artist, Wyclef has put out seven albums, including his latest, Carnival III: The Fall and Rise of a Refugee, released in September 2017.
Beyond the music, Wyclef is currently producing an animated film with Netflix about his journey from growing up in Haiti to finding his way in New York, where he immigrated at age nine. Perhaps most ambitiously, Jean is also set to unveil a prototype of the first hip-hop guitar which, when paired with an augmented reality app, will teach aspiring students the fingering progressions of a catalog of songs.
Read interview: sxsw.com