Watch Wyclef Jean freestyle during his rehearsal with SLSO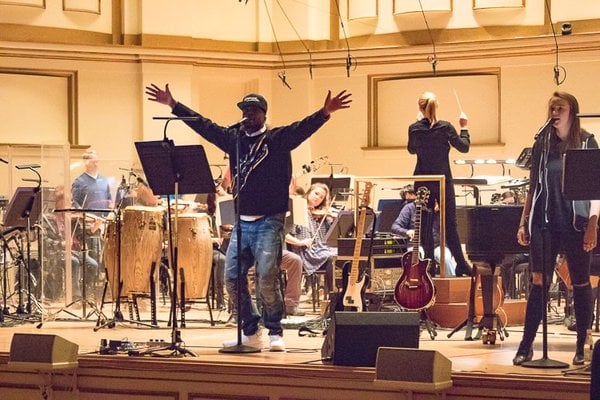 It's been a while since Fugees alum Wyclef Jean has played St. Louis; Friday's "Night of Symphonic Hip Hop," was a pretty spectacular return.
SLSO invited the press in for a sneak peek during rehearsals, and we happily took them up on the offer. We were wowed by the fact that there would only be one rehearsal—yes, one!—before the night's performance. It's a testament to the talent and professionalism of all involved, including Jean, the symphony orchestra, conductor Gemma New, vocalist Moira Mack, and Jean's "rebel band."
Read more: stlmag.com